River of Revival Ministries


Whether God has called you to the nations, to domestic service or to the business community, you need to be equipped to do the work He has for you to do.

By applying God's Kingdom technology of the five-fold ministry of Christ, River of Revival Ministries is equipping the saints to do the work of the ministry.

We wish to be a resource to you in your journey with Jesus.

God is raising up a new generation of believers.  This army is preparing to invade the world systems of education, business, government and technology as well as spiritual ministry.  Be prepared for the wave to hit.   

PO Box 442545

Lawrence KS 66044

(785) 979-2276

anewthing@live.com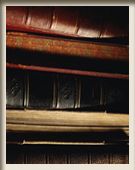 I am come that they might have life, and that they might have it more abundantly.  John 10:10b